changing the world one backpack at a time
Backpacks for Africa is Project Lucas' premiere project. It all started when our founder met a little girl named Mary who could not go to school because she lacked a simple notebook.
The average Kenyan family makes less than two dollars a day, leaving most children unable to afford school supplies and, therefore, unable to attend school. Project Lucas partners with sponsors to provide children with backpacks that are filled with enough school supplies for each child to attend school for two years. Each student and their family will hear the gospel because of your sponsorship during a backpack ceremony.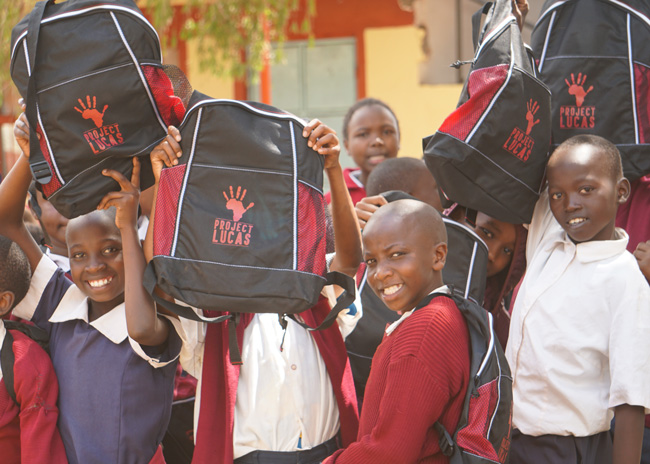 Something as simple as school supplies should not hold a child back from receiving an education. You and/or your group can assist Project Lucas to ensure Kenyan children receive an education and hope for a better future through the gospel of Jesus Christ. The day we hand out these backpacks is amazing—click below to see videos, photos, and more.