changing the world one trip at a time!
HOW TO SERVE WITH PROJECT LUCAS
Make a lasting impact in Kenya by joining Project Lucas on mission. On these trips, you'll meet and serve some of the most impoverished children and families just outside of Nairobi.


All of our short-term mission trips give participants a chance to discover a deeper level of compassion within themselves. Most trips include distributing backpacks while sharing the gospel to hundreds of families, working at the Project Lucas Community Center assisting our Kenyan staff, loving and caring for our sponsorship children, visiting sponsorship families, light construction work, and many other opportunities to share Christ's love. It also includes a two-day safari, shopping, and a visit to Kenya's oldest tea farm.
Our US staff and Kenyan staff at Project Lucas will arrange everything for the entire team's trip (excluding purchase of airline tickets for you/your team) in country. This trip is a life-changing and our team will make sure that you have an experience that will last a lifetime while making a lasting impact on those in need.
Trip Policies Trip Timeline Checklist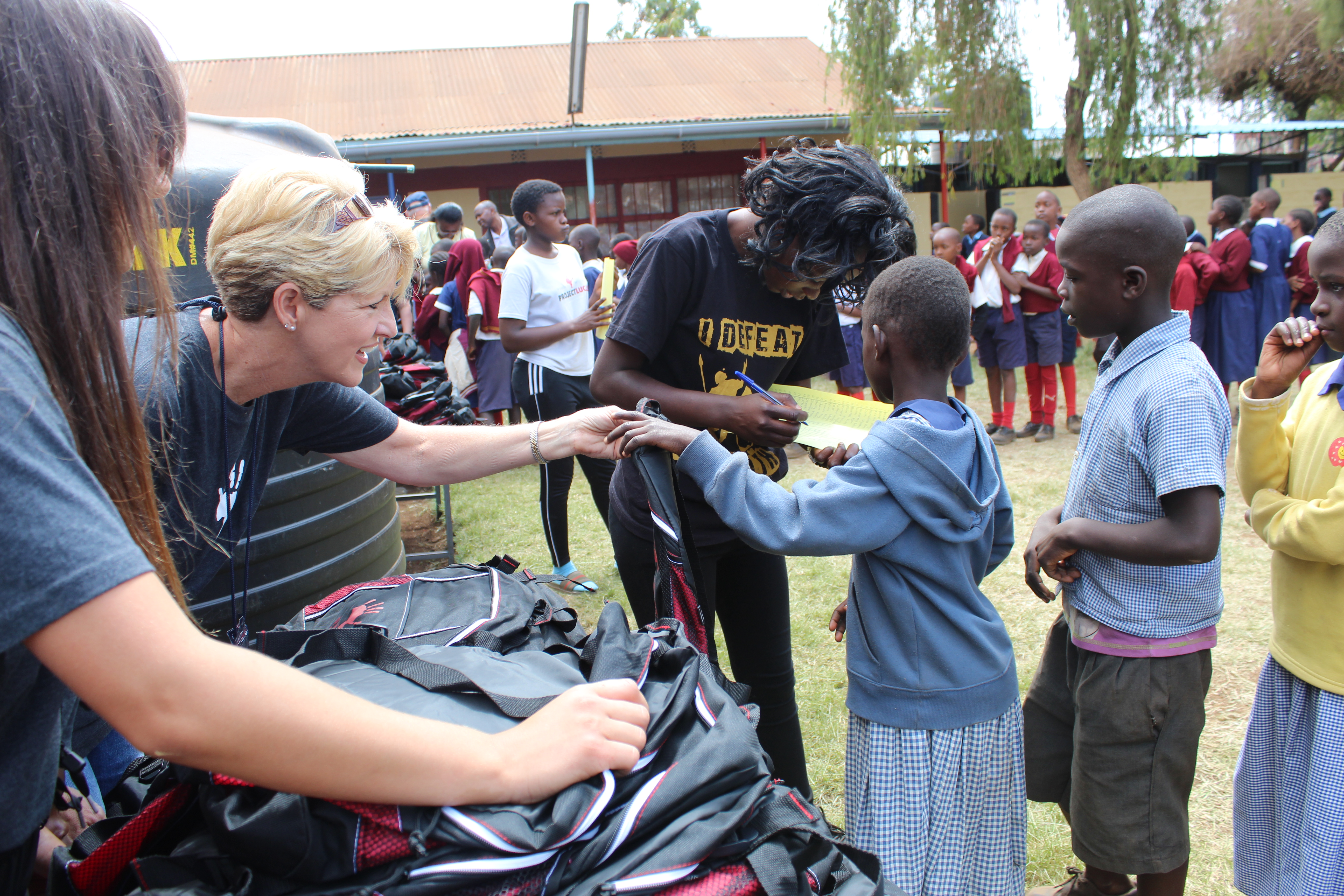 What
you
need
to know!

Click on the quesion for the answers

We are a Christian non-profit organization. Our purpose is to help children and families in Kenya that live in extreme poverty to see, feel, and hear the Gospel while equipping them to escape poverty. Project Lucas is governed by a board of trustees that oversees the use of our resources and work. Project Lucas is a registered 501(c)3 organization. All donations are tax deductible.