Changing the world one child at a time.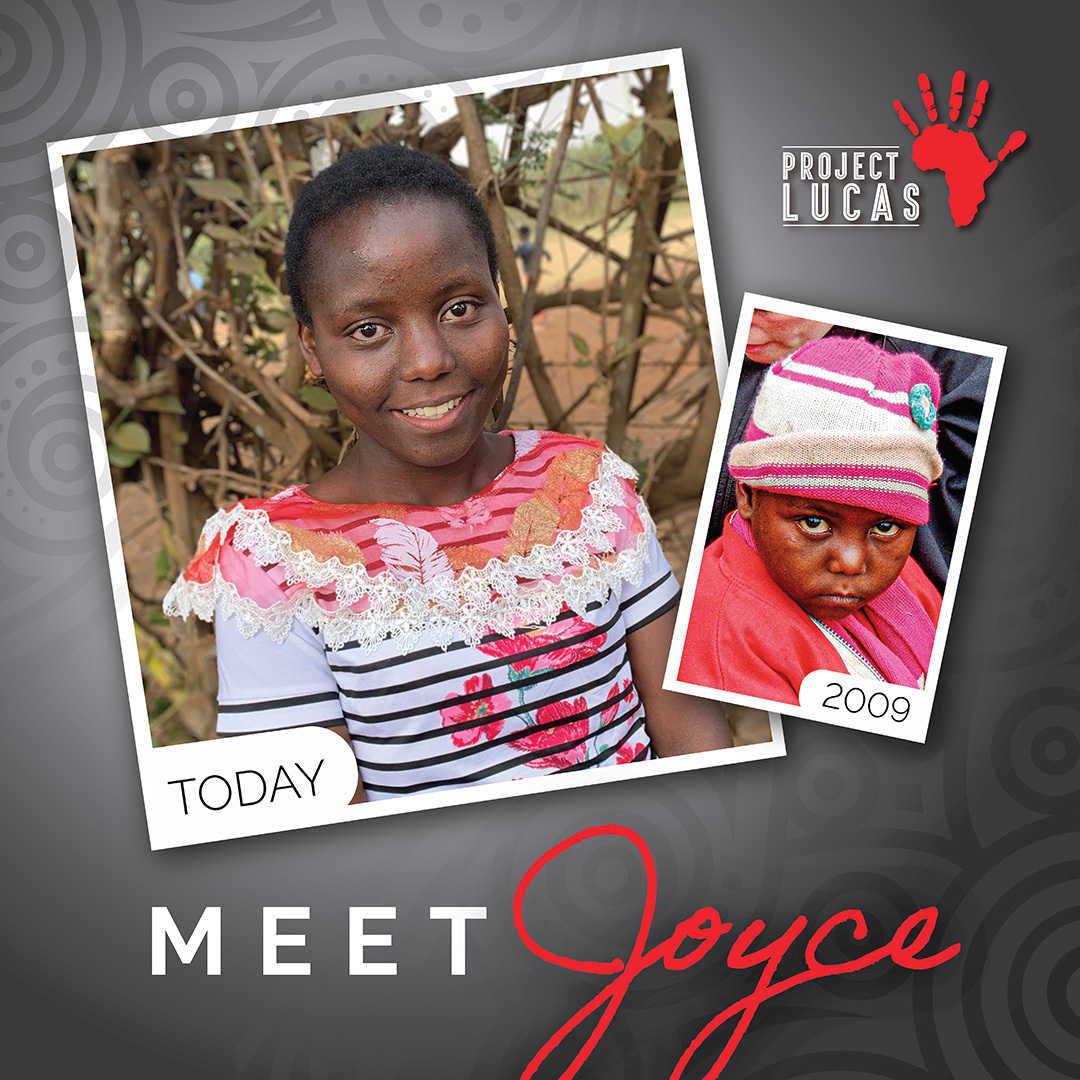 the story of joyce
Joyce has been in the Project Lucas Sponsorship Program since 2009. When the Project Lucas staff found Joyce, she was lost and very hungry. She had spots on her skin, and her hair was falling out, both of which are signs of malnutrition. She was only 5 years old at the time.
The Project Lucas staff immediately provided Joyce with medical attention, and the doctor reported that Joyce needed a high protein diet to become healthy again. Our team began to feed her these meals and then started to investigate to understand why Joyce was in this condition. They learned that Joyce's single mother was unemployed and barely able to provide for herself, much less for her five children. They lived in a small shack with no electricity and no running water. She would often leave her house early in the morning to look for work and return late in the evening, leaving the kids with neighbors or to fend for themselves.
Our Team got involved
Our team began to disciple and train Joyce's mother with job skills. They were also able to assist her in moving closer to our center so that Joyce and her siblings could attend daily and be fed a well-balanced diet. In this process, Joyce's mother showed tremendous progress in her desire to provide for her children and demonstrated a strong work ethic.
Our Project Lucas staff decided to hire "Mama Joyce" at our center. Eleven years later, Mama Joyce is a valued member of our team at the Project Lucas Center, and Joyce is healthy, growing, and excelling in high school. Most importantly, Joyce, Mama Joyce, Joyce's brother & sister have become followers of Jesus.